Saturday Storyclub | Story and Crafts
Families with children aged 3 - 7 years can share stories and join in with arts and crafts
Held every week at 10.30 - 11.30am*
FREE | Darlington Library
Booking is not required. However, places are limited and will be given on a first come first served basis each week. Sessions are free with your child's Library card. Library cards are free for all and membership can be made on the day
*see events listings for term-time related changes to schedule
Saturday 08 September | Crossing The_Tees 2018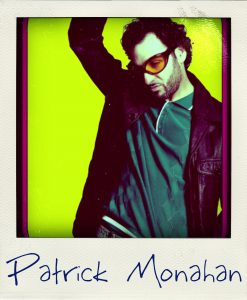 Family Comedy | with Patrick Monahan
Patrick Monahan is the loveable Teessider, known for his hugs, dancing and cake eating! As well as being one of the biggest names on the comedy circuit, Pat is also highly in demand as a studio warm up, working on shows such as Friday Night with Jonathan Ross and The IT Crowd as well as contributing to many talking head programmes and appearing on various Comedy Central shows. Join us for a Family Comedy event for children aged 6+.
Darlington Library | 1.30 - 2.30pm
Cost £2 in advance from arconline.co.uk
Rhymetimes | Term Time Sessions
Rhymetimes | Term Time Sessions
Songs, rhymes, rhythm and fun...free
Bookstart Rhymetimes are for everyone!
Babies and children who discover the pleasure of hearing stories and rhymes have a flying start when it comes to learning to read by themselves. Sessions involve a mix of songs, rhymes, rhythm and movement, while providing the opportunity to share games, novelty books and toys.
Find out more about our
Sessions are free with your child's Library card. Library membership is free for all
By subscribing; you are agreeing to receive promotional material from Darlington Libraries via email. You may unsubscribe at any time by clicking the link in any of our emails.