Watch this space for
Events, Talks and Exhibitions
that are happening in Darlington Libraries
05 Oct - 19 Oct | Art Exhibition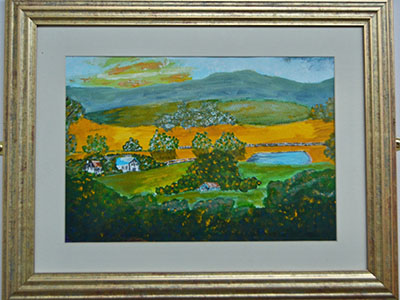 Darlington MIND Art and Creative Crafts Group
This exhibition is programmed to coincide with World Mental Health Day. Darlington Mind Art and Creative Crafts Group is a safe and supportive environment where people with mental health issues can go to rediscover old talents and learn, develop and explore new skills... read more
Crown Street Art Gallery at Darlington Library
22 Oct - 30 Oct | Art Exhibition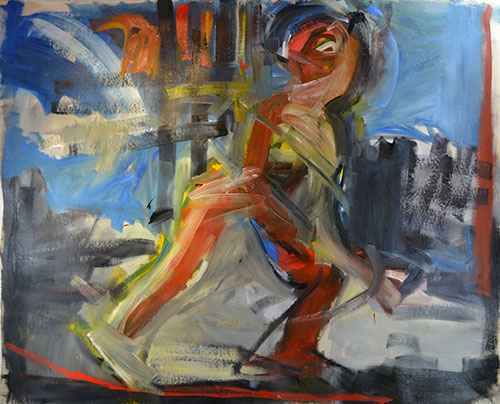 No in-between | Christian Mieves
The everyday processes by which surfaces are worn down, thinned or marked, puts a particular focus on visual materiality. Material in its different conditions and formations has here a particular unstable character, defined as on-going process, shifting, disappearing and distancing.
Christian Mieves is painter based in the North East of England. His paintings have been shown at exhibitions in Germany, Mexico, Spain and the United Kingdom... read more
Crown Street Art Gallery at Darlington Library
Thu 10 Oct | Local History Open Day
Historic Crime and Policing
10am - 4pm | Centre for Local Studies at Darlington Library
Call into the Centre for Local Studies for a crime-themed open day, to celebrate National Libraries Week. We will have stalls and displays from the Durham County Record Office, Darlington Hippodrome and Head of Steam Railway Museum; as well as books, photographs and ephemera from the Darlington Local Studies Collection.
Discover more about:
Criminal Ancestors - Crime on the Railways - 'Theatrical' Crime - Crime and Punishment - Local Court Cases
Free drop-in Event
Fri 11 Oct | Local History Talk
To ride with the 7th - from Tubwell Row to Little Big Horn
2pm | Centre for Local Studies at Darlington Library
A talk by local author Patrick Townsend on the true story of Timothy Donnelly and his family. The talk will look at the research behind the book in the UK and USA, and, briefly, at the Battle of Little Big Horn.
£2 per ticket | Booking required
Thu 14 Nov | Local History Talk
Charles & Mary Farrow | Survivors of war, victims of influenza - a talk by Dr Gillian Hunt
2pm | Centre for Local Studies at Darlington Library
From Hartlepool to Gainford, via the rugby pitches of County Durham and the First World War battlefields. This is a story of local history, social history, courage, romance and, finally, tragedy in the 1918 influenza epidemic.
£2 per ticket | Booking required
Weekly | Mondays
The Knitting Circle | Darlington Library Knitting Group
For interested beginners and experienced knitters
Darlington Library | 10am - 12noon
£FREE (simply turn up and join in)
Monthly | Every First Monday
Audio Book Club | a reading group for people with visual impairment
Come along to our Audio Reading Group where you can select books and discuss favourite reads. Refreshments provided. If you would like more information about the group please call 01325 349610 or email: crown.street.library@darlington.gov.uk
Darlington Library | 2.00 - 3.00 pm
£FREE
Monthly | Every First Wednesday
Poetry Group |
Whether you are interested in reading, writing or just listening to poetry our monthly group is FREE and open for anyone to attend.
Darlington Library | 2.00 pm
£FREE
Monthly | Second Tuesday of the month
Hearing Loss Drop-in Clinic
Do you live in Darlington and want to talk to someone about your hearing loss? Our free information drop-in sessions may be able to help you. We also provide hearing aid support to people who have their NHS Hearing aids supplied by Minor ops.
Darlington Library | 9.15am - 12noon
POSTPONED FROM 01 MARCH 2019 - Call 0191 917 8886 for replacement batteries and clinical appointments
By subscribing; you are agreeing to receive promotional material from Darlington Libraries via email. You may unsubscribe at any time by clicking the link in any of our emails.